Slum tourism is a type of tourism that involves visiting areas of poverty such as in developing African countries like Kenya and Uganda. It is also popular in post-apartheid South Africa and Namibia. Many settlements in South Africa are still visibly divided into wealthy and poor areas. In this article we will provide you with information about the history of slum tours and what they involve.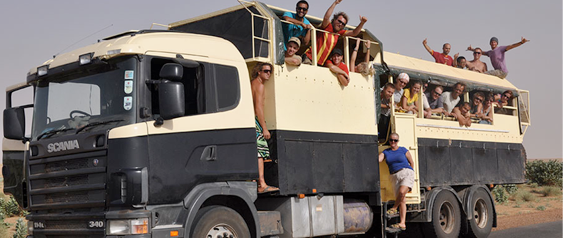 We offer a number of slum tours. See our tours page for more information
Image source: https://www.africantrails.co.uk/images/at-7.jpg
History of slum tours
Over the last few years we have seen an increase in the number of tourists visiting African slums and there has been a developing trend in slum tourism worldwide.  Around three hundred to four hundred thousand tourists go on South African slum tours each year. Slum tourism actually dates back over a hundred and fifty years ago when the upper class living in Victorian London would travel to the East End to view how the lower class lived.
Slum tourism in Africa started at the beginning of the nineties in South Africa after Nelson Mandela was released from prison. Those with political interest wanted to visit Mandela's house and see how the townships were recovering from their apartheid state.
Why go on an Africa slum tour?
Going on an Africa slum tour is a great way to see what life is like for the majority of residents in a specific African town or city. Visitors can see how people live and the work they carry out in order to provide for their families. Slum tours are not purely filled with misery, the towns often have vibrant communities with shops, schools and market stalls.
It is easy to forget that there are people living in these conditions, as it is not something you see every day, so for many, Africa slum tours are a real eye-opening experience. Visitors leave the area with the intention of donating to charities, helping those living in these places. Slum tours give the chance for tourists to interact with others from different backgrounds and see the true beauty of Africa and its people.
Bead factories
Many Africa slum tours involve a trip round local towns' bead factories. Local workers handcraft the beads out of clay, producing beautiful results. Many of the factories' workers are from the slums, using their work as a way of providing a respectable income for their families. The beads are often sold in nearby gift shops and on market stalls. They are wonderful souvenirs to pick up as a reminder of your trip.
Things to keep in mind on Africa slum tours
It is important to remember that the towns you visit on Africa slum tours are people's homes and therefore your visits should be conducted respectfully. Excessive photography is unnecessary. It is best to capture the sights with your own eyes, not through a lens. Your kindness and respect will be returned by those living here.
Conclusion
Whilst African slum tours are a controversial subject, it is important to remember that they do provide employment and income for the people living there. Individuals can be employed as tour guides for the slums and craft-workers producing souvenirs have an opportunity to sell their goods to visiting tourists. A percentage of the revenue from slum tours is usually invested back into the community, benefiting those living there.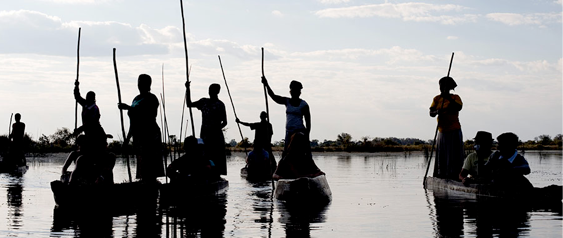 Our tours provide you with a better understanding of African culture
Image source: https://www.africantrails.co.uk/images/at-2.jpg
Our Africa slum tours are all about educating tourists and showing them that despite what the media portrays, there is more to the people living in African slums than poverty. Visit our Africa tours page for more information about the different slum tours we offer in various African countries.