When it comes to packing things you need for an adventure travelling on an African safari, there are certain items you have to take and others that are best left at home. Unlike other traditional trips you may have been on in the past, a safari is one overland journey where you're going to be out and about in dusty landscapes and trails as well as a few beautiful coastlines.
Then of course, there are a few jungle and forest trips where bugs abound which means you have to be prepared and armed with some effective bug spray! Below are a few tips on what to pack for your African adventure so you arrive with everything you need to make it a superb experience all round.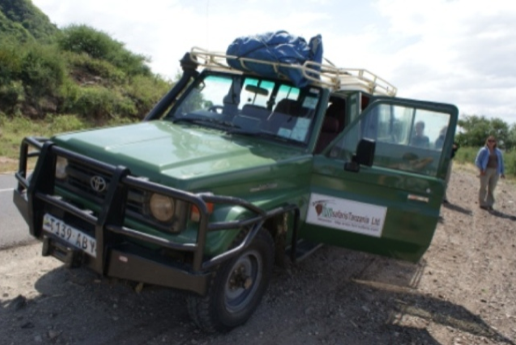 An adventure of a lifetime along incredible trails!
Image source: https://www.africantrails.co.uk/wp-content/uploads/2009/06/dsc00902.jpg
What Bags to Take on Safari
The best bags to take with you on safari are smaller rather than bigger and if you're planning to take any camera equipment with you, make sure you pack everything well in a lighter coloured camera bag. The reason is that black attracts the heat so you may find your equipment gets a little too warm if you keep them in a black or darker coloured camera bag.
Pack Lightly – Two of Everything
You need to pack lightly, remember safari adventures are pretty laid back affairs where comfort is always the first priority! Although lightweight clothing is essential, you also need to take a couple of long sleeve shirts, trousers and a fleece because it does get cooler when the sun goes down and it's pretty chilly at dawn too. The other thing is that although in the evenings there will be lots of lovely, fun campfires to sit around and keep warm; wearing a long sleeve shirt or fleece and trousers will help keep mosquito bites to a minimum.
If you want to take more stuff with you and are flying into the city before being picked up for your safari adventure, you could opt to leave your larger bags at a left luggage company or hotel and just take a duffel bag or backpack with you containing the clothing and other items you need for your trip.
Essential Items
Apart from the right type of clothing, there are other essentials which you have to pack for a safari and this includes binoculars, sunglasses (take a spare pair too!), a wide brimmed hat and of course a good camera with some extra long-life batteries. Naturally, it really does depend on how long you intend on being on safari and some camps and lodges do offer a laundry service although not all of them. With this said clothes dry out quickly in the sun which means a quick wash and rinse and your clothes are ready to be worn again – you could take a little water detergent with you but make sure it's an eco-friendly brand that you can hand wash your dirty clothes in using a hand basin.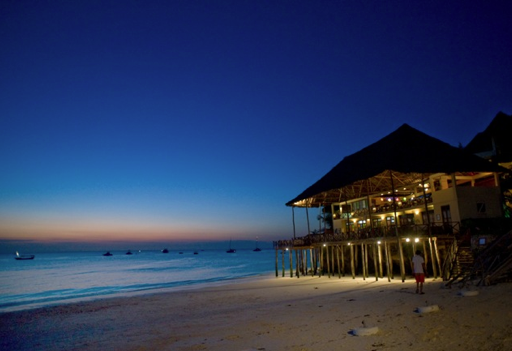 Zanzibar Beach Hotels are so Rustic
Image source: https://www.africantrails.co.uk/images/galleries/18/DAN_8782.JPG 
First Aid & Toiletries
You will find that all camp sites and lodges will have a first aid kit, albeit quite a basic one. Our vehicles too are equipped with first aid kits but it is always a good idea to bring your own which should include things like band aids, pain killers, hand gel and other things which include the following:
Sunscreen – has to be factor 30 or above
Malarial prophylactics
Mosquito repellent
Personal toiletries in travel size containers
Anti-diarrheal tablets
Cameras & Gadgets
It's also a good idea to take a small torch with you – a wind-up one is perfect. You can leave it behind as a gift to a new found friend on your departure. You need a good camera with zoom lenses when you're on safari so you can capture those amazing wildlife shots. However, keep it small because of the weight restrictions on many of the planes and you don't want to lug a large camera around with you.
Conclusion
It's important to only pack the clothes you need and to take sensible footwear making sure they are well broken in when you go on safari. If you don't want to bring everything back with you at the end of your adventure, you can always opt to donate the items you don't need to the local communities which are located around the many wildlife parks and reserves. The other advantage this offers is that you'll have more room to take home more wonderful souvenirs along with your amazing safari memories.