For those who enjoy adventure sports and outdoor pursuits, travelling often comes as second nature. Dedicated adrenaline junkies will travel the globe in search of the best surfing, the best climb or the best trek.
By doing a little careful planning you can combine your love of adventure sports with a love of adventure travel. Opening your mind to the wider world at the same time as getting your blood pumping.
Tanzania
As far as volunteer placements go, Tanzania has a lot to offer. Most projects involve working with local people which can include teaching, working with communities to develop infrastructure and working with orphans.
The cost of volunteering in Tanzania can vary widely, but organisations such as Original Volunteers offer placements in the central town of Iringa, for just a one off donation of £50. You are then free to stay at their project for as long as you want.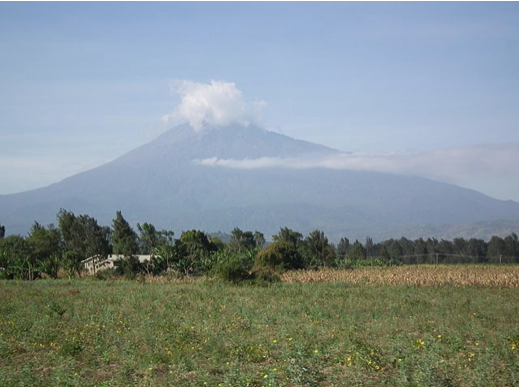 Kilimanjaro stands high above the African plains
http://upload.wikimedia.org/wikipedia/commons/thumb/d/d0/Kilimanjaro_Tanzania_5242_Nevit.jpg/640px-Kilimanjaro_Tanzania_5242_Nevit.jpg
During your time off, or once your placement has finished, you are free to take advantage of all of the adventures on offer in Tanzania. And if you're a keen climber, there are none better than climbing Mount Kilimanjaro.
Standing at an impressive 5,895m, Kilimanjaro is the highest free-standing mountain in the world. Six routes of varying difficulty lead trekkers to the summit with ascents lasting around five to seven days.
If you want to climb Kilimanjaro, there are plenty of tour operators who organize regular treks to the top. If you're thinking of going it alone, make sure that you've don't your research, the weather can be unpredictable, as can the effects of altitude sickness.
Trek the Himalayas in Nepal
Like Tanzania, Nepal is a trekker's paradise. The magnificent Himalayas dominate much of the country and provide some of the most scenic walks in the world. 
Volunteering in Nepal is also a fantastic experience. The warmth and hospitality of the Nepalese will strike you from the moment you get off the plane. 
One organization that offers a wide variety of placements is Best Volunteer Nepal. Work in a monastery teaching English to young Buddhist monks, assist children with disabilities or help with sanitation and environmental care. 
Programs last from two to twenty weeks and cost an average of 300 euros a month. 
Most outdoor opportunities in Nepal of course revolve around the Himalayas. An expedition to the Everest Base Camp or a trek around the famous Annapurna circuit are both easy to organise during your stay. And although physically demanding, a trek in the Himalayas is an opportunity not to be missed.
Peru
In Peru, you're entire placement can be filled with adventures with many of the communities in need based high in the Andes Mountains. 
With mountains all around you, opportunities for trekking and climbing are plentiful. From the classic Inca trail to the lesser known paths that crisscross the country, you're simply spoilt for choice.
However other activities are also on offer in Peru, why not have a go at kayaking or rafting during your trip? Or if you're feeling really brave, how about paragliding?
Affordable volunteering opportunities are available through Sharing Dreams Peru. Volunteers can choose to work with community development or with their Children's program, and costs are around $75 a week.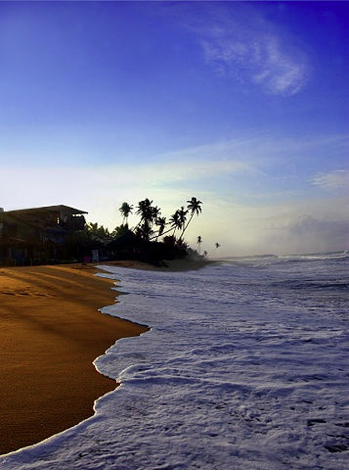 Enjoy the beach life
http://upload.wikimedia.org/wikipedia/commons/thumb/9/9c/Morning_view_of_Tangalla_beach%2C_Sri_Lanka.jpg/357px-Morning_view_of_Tangalla_beach%2C_Sri_Lanka.jpg
Sri Lanka
Sri Lanka is the perfect location for anyone looking to combine volunteering with a little bit of paradise. Situated in the Indian Ocean and surrounded be white sandy beaches, islands don't come much more idyllic.
If you're a student, graduate or already in employment you can volunteer with SL Volunteers. With a focus on sustainable volunteering, they provide placements working with children with special needs.
During your spare time you are free to enjoy Sri Lanka, and with so much to do, you'll need a bit of time to take it all in. A dip in the Ocean is always welcome, and diving, windsurfing and deep-sea fishing are all on offer in Sri Lanka's waters. 
On dry land you can visit the Pinnewala elephant orphanage or even go on safari at the Uda Walawe National park.
Wherever you're heading on a volunteer placement this year, there are likely to be some opportunities to get out and about, experience some great adventure activities and get your adrenaline circulating.
So when you're getting ready to leave, just make sure you pack your head for heights and your spirit of adventure.