Arriving in Maun, we firstly had to collect a newcomer, Craig. We then had a huge BBQ followed by a rather riotous party. Steve C was leaving the next day so there was a reasonable excuse!  A 7am pick-up, and an hour and a half drive later, all the kit for two nights in the delta was loaded onto Mokoros (dug out canoes). A leisurely journey followed to the island campsite, through the reeds and winding channels. After setting up camp a game walk was in order. Sightings of Zebra, Giraffe and Elephants on foot was quite exhilarating, no Lions or Leopard were spotted (lucky or not depending upon how you see it) but tracks were seen.
Back at camp a relaxed evening was had around the fire.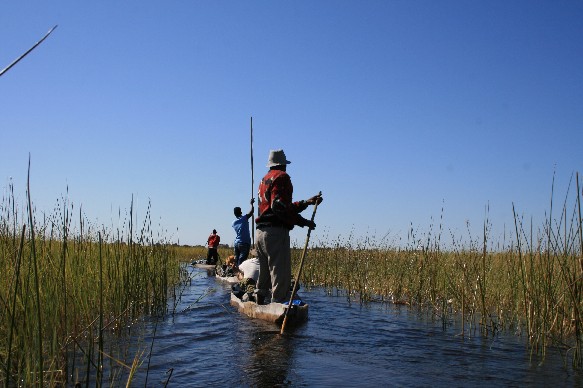 A morning game walk, then a chance to try out poling the Mokoros
Craig put in a shocker and had to be rescued, let's just leave it to the experts! Late afternoon was perfect for a sunset cruise and some close encounters with Hippos; one of the guides was a bit nervy and kept well away!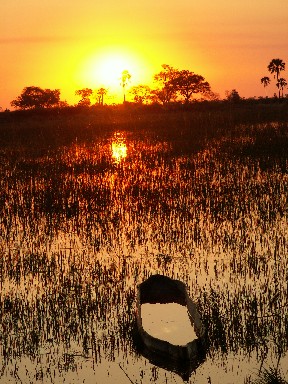 The following morning
Off on another beautiful walk, everything was packed up and the journey back was just as thrilling, if a little sombre at the thought of leaving the delta.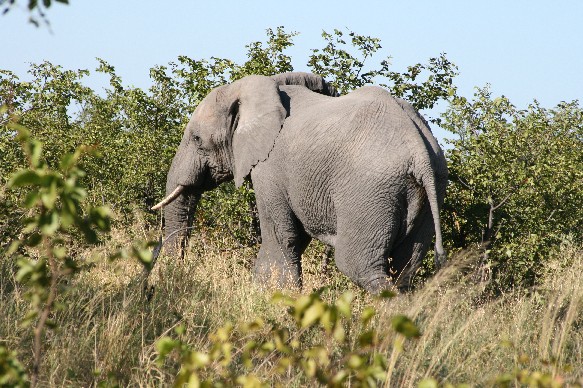 Elephants abound
A long drive to Kasane saw us taking in an afternoon/evening game cruise on the Chobe River. Greater Kudu, loads of bird life and a brilliant sunset. Yet another tough day in Africa! Another early start and another game drive, this time in Chobe NP. A good place for Leopard spotting, but alas they managed to elude even the best eyes.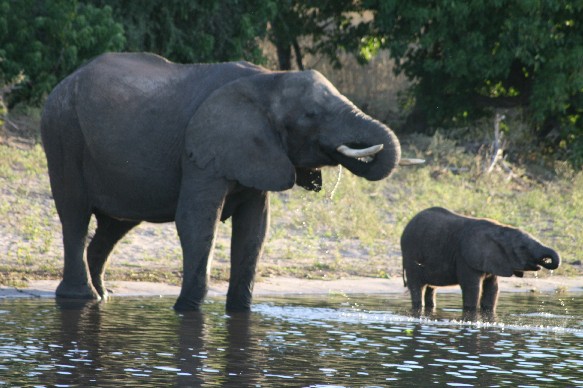 Again Amazing Sights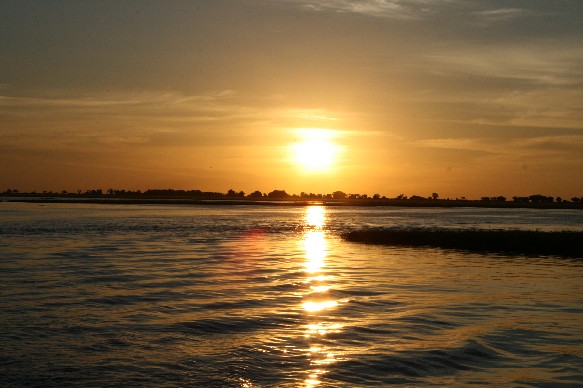 That afternoon we crossed the Zambezi into Zambia
A ferry crossing that can often take some time was completed relatively quickly. We were literally straight on without having to wait, our luck was in! The short drive to Livingstone over we settled into 'Grubby's Grotto' for a few days. 
Due to the height of the river at this time, white water rafting was out. Other activities were on offer and taken up. Some did some scenic helicopter flights over Victoria Falls. The infamous 'sunset cruise' (read booze cruise) was enjoyed a little too much! Jackie even tried out the gorge swing, which is a longer free fall than the bungee jump, some 98m!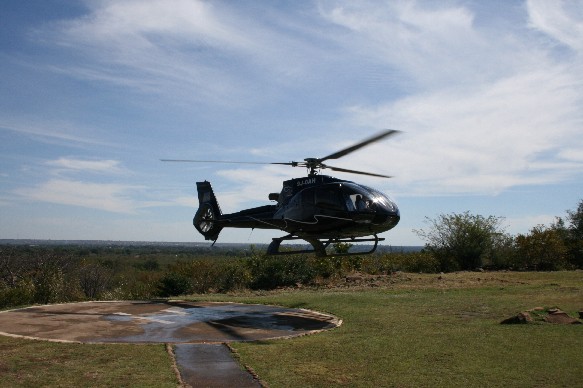 Ready for a flight over the Falls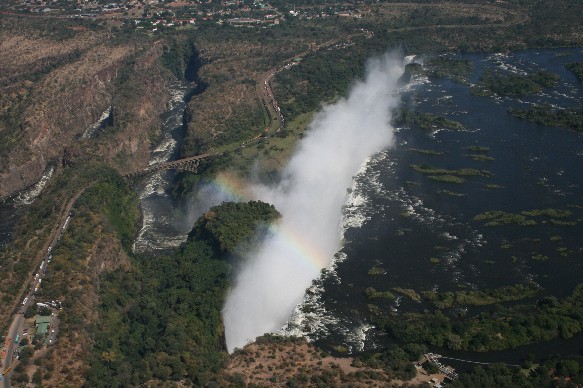 The Mighty Victoria Falls from a helicopter
A rare opportunity presented itself, when we were asked to be 'actors' in a promotional video for a game farm. The day was spent at an Eland project and lodge, with food and drinks thrown in. A great day was had by all.  The funniest moment being when the barman became camera shy and poured a beer in one go, spilling it everywhere!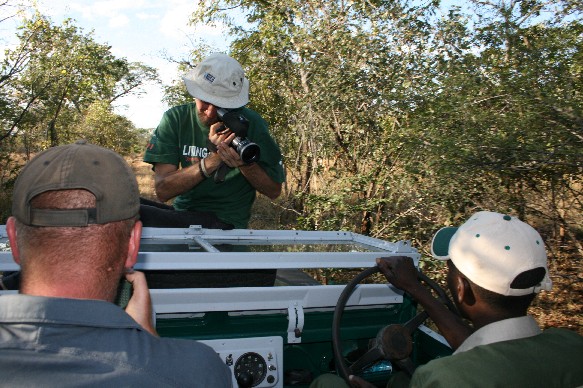 Playing actors in a promotional video for a game farm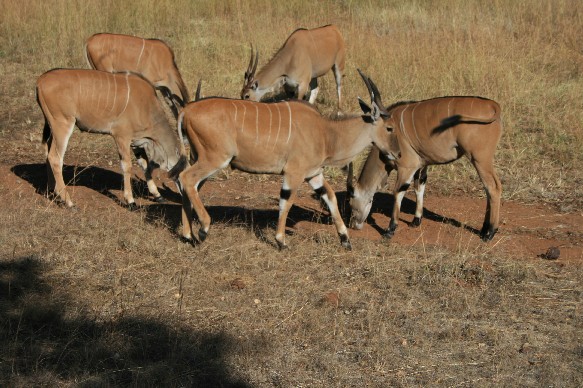 The Eland project and Lodge
Leaving Livingstone, we stopped in Lusaka for the night, then continued on to Chipata for a rest before the gruelling road up to South Luangwa NP.