Namibia is one of the most visited destinations in Africa, which attracts a variety of travellers and holidaymakers. There are so many things to do and see in Namibia that you may feel spoilt for choice. If you want to immerse yourself in the African culture, then here are some classic places to visit and things to do.
Safari in Windhoek
Windhoek is one of the most visited places in Namibia, being the capital and largest city. Many people travelling to this African country will make this there first port of call due to the many different activities on offer.
One thing that really must be done is a safari trail. You can find a whole range of tour operators and vehicles to take you through the fantastic wilderness. Whether you just want to see elephants in their natural habitat, or camp for a few days in the plains, there will be something for everything.
Some of the best tours will show you a wide range of animals and scenery, even stopping at a local restaurant to taste some of the local cuisine. You can feast on zebra steak or an ostrich kebab, if you're feeling brave enough!
If you want to go it alone, you can always rent a car and venture into the wild yourself. Most car rental companies will suggest a 4×4 due to the rough terrain that you may come in contact with. Make sure you follow the advice and safety procedures from the rental company and within safari guidebooks.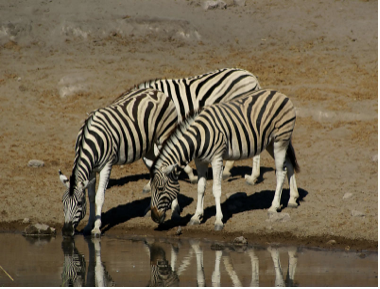 Namibia is home to an extensive array of wildlife including zebras, elephants and the oddly named Pangolin. 
Image source: http://en.wikipedia.org/wiki/File:Equus_burchelli_4.jpg 
The Namib Desert 
The Namib Desert in Namibia (the reason the country is named as such) is one of the most dominant and astonishing landmarks in Africa. Stretching nearly 1000km along the coast it is one of the oldest deserts in the World.
It is highly recommended that you take a drive through the spectacular sand dunes, some of which are the highest in the World. The distinct rust colour of the sand makes for some fantastic photographs and mementos.
If you would prefer, there are several tour operators that will take you on a drive through the desert in groups of up to 20. They can show you some of the best sights, as well as make sure you get home in one piece!
Near the South African border you can find the Fish River Canyon which is around 160km long! This is a great place to visit, as it is one of the largest canyons on the planet. You can easily see this canyon and much of the Namib Desert in one day trip. 
Boating in Walvis Bay
Namibia has a stunning coast line, which makes it perfect for those who love the water. Walvis Bay is a beautiful part of the country, which is located on the west side of Namibia.
If you've become hot and tired due to safaris and deserts then you'll love the refreshing coast activities that Walvis Bay has to offer. Charter a sailing boat to take you down to Pelican Point (a famous landmark in Namibia) or go on a group tour on a catamaran.
There are plenty of sea creatures you may be lucky enough to see, including beautiful dolphins, whales, seals and turtles. There are organised tours that will take you to the best places to catch a glimpse of one of these wonderful creatures, if not all of them!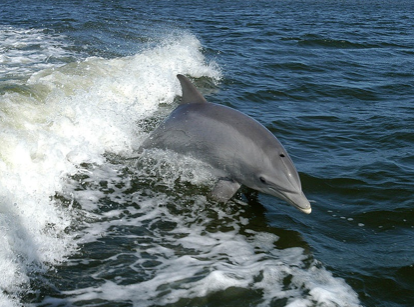 A boat tour across the Namibian coast can uncover even more wildlife, including dolphins, whales and seals.
Image source: http://en.wikipedia.org/wiki/File:Bottlenose_Dolphin_KSC04pd0178.jpg 
Conclusion
For a real classic holiday in Namibia, these are the three main things that you simply must do. No trip to any country in Africa would be complete without going on some type of safari adventure, seeing stunning animals in their natural habitat.
One of the oldest deserts in the World is something not to miss out on, especially when you see the beautiful rust coloured sand. Finally, take a break from all that heat with a trip on the waters at Walvis Bay. 
Image Credits: Wikipedia 1 & 2