If your idea of a dream holiday is taking to the planes and spotting wildlife, an African safari is definitely the trip for you. However, these holidays can often be expensive. Organised tours, camping and accommodation, game park fees and tour guides can all add up on top of your flights to and from the country of your choice.
If all this sounds daunting, don't worry. All is not lost. If you want to see the animals of the wilds of Africa, you will be amazed at what you can manage to pull off on a tight budget. Depending on the time of year you choose to go, the things you want to see, your accommodation and a range of other factors will make a difference on the overall cost.
If you want to experience the safari adventure you've always dreamed of with a limited amount to spend, follow our tips to get the best you can out of the holiday you can afford.
Go with the flow
If you want to go on safari but aren't fussy on where you go, you can pick up some incredible deals. Throughout the year, and for a wide variety of destination, special offers are available to save you money on your tour and accommodation. Keep your eyes peeled for budget deal and buy yourself a bargain.
Varying the length of your trip and also have an impact on how much pay. While spending several weeks wandering around the wilderness may seem appealing, choosing the length of safari that is suitable to your budget will be necessary to balance your budget. Combining another part of your holiday with a shorter safari trip can make your overall holiday much more affordable. Many people take a trip to the coast and combine it with a short safari tour in order to get the best of both worlds.
Another thing that can have an impact on the cost of your safari is the time you choose to go. If have flexibility about the times when you can travel, good deals are often available at the last minute.
Room at the inn
Accommodation for safari two words can vary widely. From opulent five star hotels through to budget campsites, where you choose to stay will have a big impact on how much you need to spend.
Scale your accommodation to your budget
Check when booking the kind of accommodation that comes with your tour. It may be possible to downscale your accommodation to something that is more affordable.
Prioritise
If you want to go on safari it's almost certain that you will have things in mind that you want to see. While it would of course be wonderful to cram everything possible into your tour, pick out the things you really want to see and prioritise to make sure you can get the best value for money out of your safari.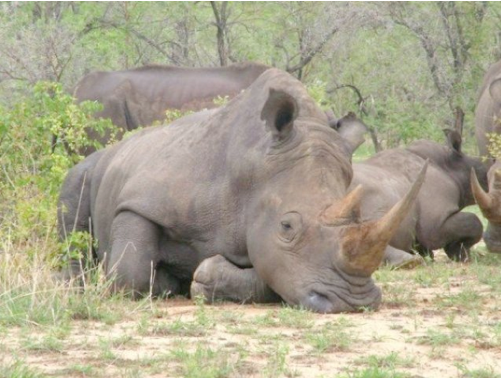 If it's animals you want, choose the right tour for that
Different safari destinations and tours offer different experiences, so shop around to find the one the best suits what you want to see. If you want to add great sealife to your wildlife experience, you could choose a trip to Addo while those who are more interested in the breathtaking volcanic scenery of Kenya can take in Hell's Gate National Park and enjoy the chance to cycle through some of the most stunning terrain on the African continent. Check through the details of the individual tours to find out the most likely sights you will see on the trip. This will help you match your experience to your expectations within your available holiday money.
Conclusion
The holiday of your dreams is within your grasp. Your safari adventure does not have to be as expensive as you might imagine, and by following our simple tips you can save money and make the most of the budget you have available.