Taking part in an African safari is all about great photos of superb landscapes, savannas, glorious coastlines and lovely lakes. Then of course, there's all the wildlife you encounter along the way. The last thing you need to think about are things like wearing the wrong footwear or uncomfortable clothes and the fact you lost your only pair of sunglasses.
They say the best advice a person could ever be told about going on safari is to listen to people who learned from their mistakes about what to wear which makes a lot of sense. There are certain clothes and footwear you should definitely not wear when on safari and there are other items that can really enhance an experience.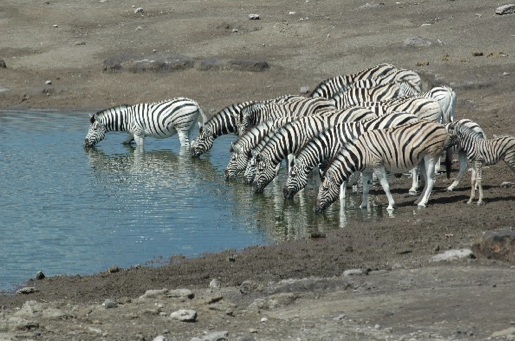 A good camera and lenses are essential but nothing too bulky
Image source: https://www.africantrails.co.uk/wp-content/uploads/2008/05/zebra-etosha.jpg
Comfortable Strong Footwear is Crucial
If you're thinking about investing in some snazzy new boots or footwear for your trip, make sure you get them well in advance and then wear them (a lot) so you break them in before you go on safari. Ideally, your shoes need to boast hard and thick rubber soles so no thorns can penetrate through causing a painful injury when you're out and about in the African bush. If you do suffer any blisters during your trip, you have to deal with them straight away with the right kind of treatment. You should never burst a blister which only makes it worse by exposing a new and sensitive layer of skin.
Choose Clothes That Help You Go Unseen
Wearing neutral coloured clothes helps you go unseen because you stand a much better chance of not being spotted by any wildlife. If they spot you they will simply vanish into their surroundings. Wearing the right kind of clothing means you increase your chances of seeing animals behaving naturally. The worst colour to wear out on safari is white because all wildlife will spot you a mile off.
You should choose clothes that really do blend in with the landscape you are in which means wearing green if you are in a forest or savanna but khaki or beige is a better choice if you are in a desert area. You may have been told or read, that cotton is an ideal fabric to wear when on safari. However, there are some new fabrics on the market which are a lot more comfortable to wear on a hot sweaty day whether you're in a savanna or bush environment.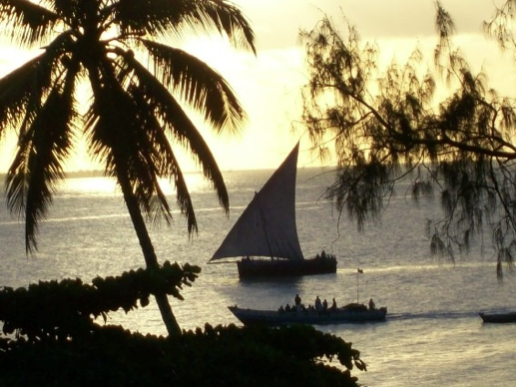 Wear the right clothes for the day
Image source: https://www.africantrails.co.uk/wp-content/uploads/2008/06/102_0553.jpg
Check Out Clothing That Boasts Being Moisture-wicking
Newer high-tech fabrics react to how a body cools down and heats up which means they keep the body cooler. If you check out clothing made out of fabrics which are "moisture-wicking", they are a great choice because perspiration is removed from your skin that much quicker which means your body stays a lot cooler when you're out in the sun. Other ways to stay cool when it's really hot is to wear a wet bandana around your neck or a wet hat on your head but wick-away clothing is the better option all round.
Conclusion
Having the right clothing when on safari can make the whole experience exceptional. Wearing the wrong gear can spoil what should be a trip of a lifetime and it could be something as silly as wearing a pair of new boots and getting a nasty blister. With such a great choice of new tech fabrics on the market which wick away perspiration effectively, it makes things a lot easier to find the right kind of gear to take away with you so you're comfortable whether you're in a lush forest in Uganda or a gorgeous national park in Namibia.