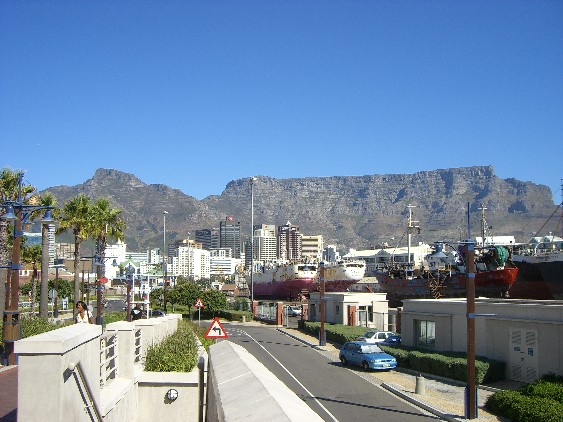 Gary, Jaap, Jackie, Chris, Paul and Steve went cage diving with Great White Sharks. Table Mountain was well visited, as was Kirstenbosch botanical gardens. A car was also hired for a visit to Cape Point National Park. We even became regulars at a local pub. During this time I spent almost every day preparing the replacement truck, unfortunately Easter arrived which halted work for 4 days. As much as Cape Town was enjoyed, everyone's feet were itching, so when we eventually left after 11 nights, we were very happy to be moving again.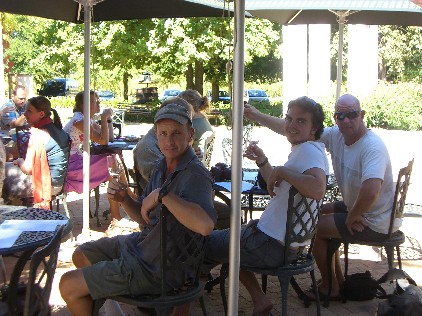 Stellenbosch and the wineries was the first port of call
All went on a tour and enjoyed sampling South African wine, some obviously enjoyed it more than others judging by the state of them at the end of the day! Next stop, Citrusdal. There we visited "The Baths", which is a beautiful spot. Nestled in a lush valley and almost Romanesque, the top pool is fed by a natural warm spring and the bottom pool is cold, very therapeutic.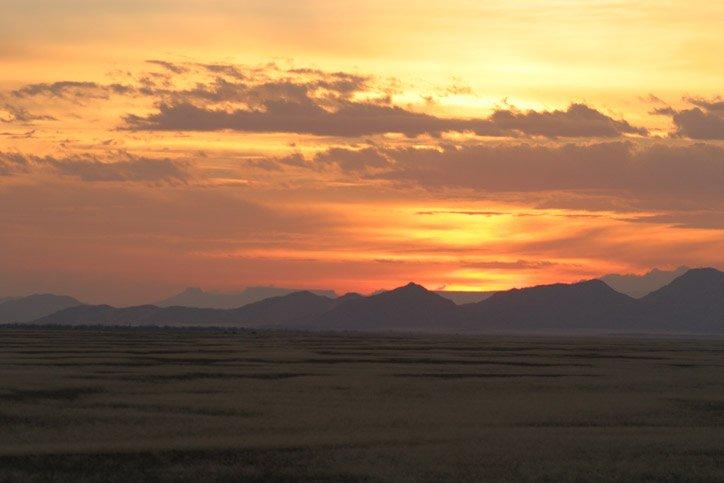 A big drive followed to the Namibian border
Huge difference here, quick, painless and free! Not what we have been used to at all. That night we camped on the banks of the Orange River and had our last glimpse of South Africa before continuing northwards.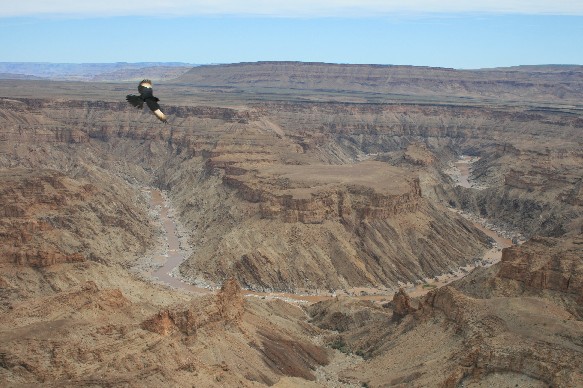 Fish River Canyon, reputedly second in size to the Grand Canyon
Ninety kilometres long and 1.5km deep, we obviously didn't have time to walk along it! You need to give six months notice and produce a doctor's certificate anyway! A few viewing points were enough to gauge the grand scale of this ancient landscape. The coastal town of Luderitz was next on the agenda. Unfortunately the new truck was misbehaving, so we only made it as far as the town of Aus that night. Famous for being the location of a German POW camp during the First World War, after South African troops overran them in 1916. Next morning we visited the ghost town of Kolmanskop. Originally the homes of diamond mine workers and bosses, the town had everything: baker, butcher, school, hospital, even a casino! All their water had to be shipped from Cape Town! Eventually the local mine ran out and people moved away, the last family to leave went in 1957. The desert then started to take over, and most buildings are up to the ceiling in sand.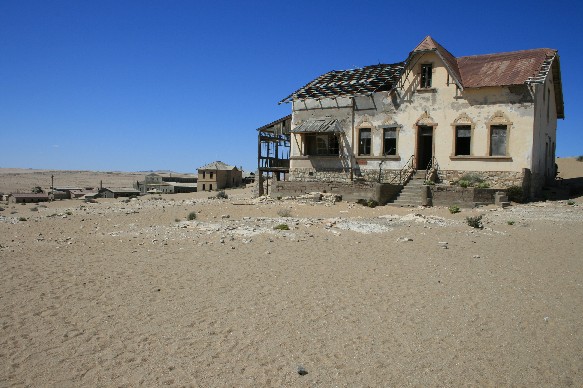 The ghost town of Kolmanskop
Luderitz itself was a disappointment, just a port town really, and no one was sorry to leave the next morning. Onwards to Sessrium and the giant sand dunes. We arrived with time to visit the dead valley of Sossusvlei, which is stunningly beautiful. Unusually there was a fair bit of water around due to heavy rains, which made access rather difficult. A good couple of hours were spent exploring the dunes and valleys. We then managed to scramble up 'dune 45' for some sunset shots. A fitting reward for a long day.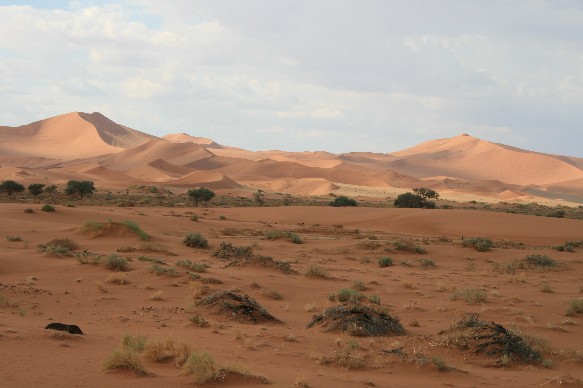 Sessrium and the giant sand dunes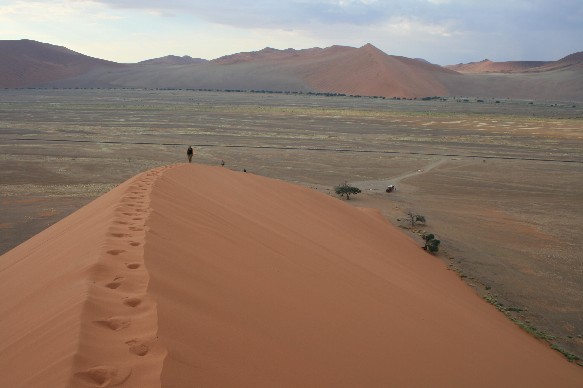 Big sky country indeed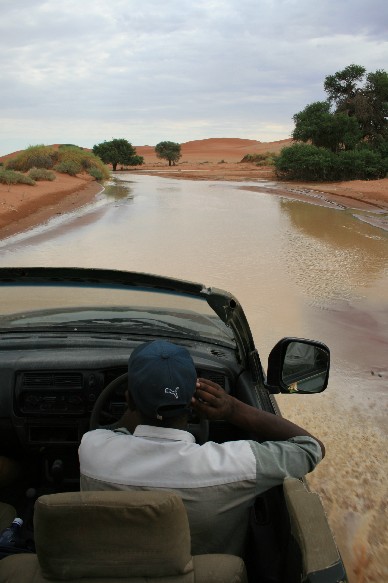 The landscape in Namibia is nothing short of stunning
The vastness is breathtaking. Big sky country indeed.
A place has almost a shyness of a person, with strangers; and its secret is not to be surprised by too direct interrogation.
Arthur Symons (1865-1945) from Cities