Taking part in an African Safari has to be one of the most exciting experiences ever and to really appreciate your time on this beautiful and varied continent, you have to feel comfortable. This means packing all the right clothing and gear to take with you on your adventure. Being in a superb environment in the middle of nowhere with aching feet can really spoil the moment no matter how tremendous the experience happens to be. Below are a few tips on the best clothing to pack away ready for your African overland adventure.
Dusty trails do get you dusty
Image source: https://www.africantrails.co.uk/images/information/namibia-2008.jpg
Practical is Perfect
When it comes to sorting out what to take with you, it's important to remember practical is good because unlike many other holidays you are going to get a little bit grubbier in the course of an exciting day when you're on safari. This is because of the dusty trails you'll be driving and walking down. Taking too much gear with you can also prove to be a real pain, it's much better to choose the items you really need and know you will be able to wear, bearing in mind that mornings tend to be rather chilly, which means layers are essential until the sun gets up in the sky.
Look the Part
When it comes to choosing the type of clothes to take, remember to pack lightly because you might have to fly from a camp to a park and would only be able to take a small 10 to 15 kg baggage allowance with you on the plane. You need to stick with neutral colours and fabrics have to be light and airy. However, think layers too because depending on the time of the year, you might be grateful to have packed clothes that you can layer when it gets a little chillier.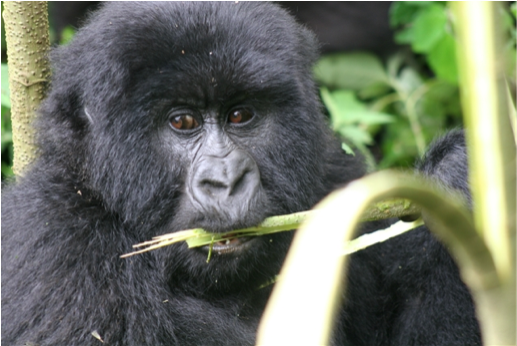 Choose light bags to carry camera equipment
Image source: https://www.africantrails.co.uk/images/galleries/21/gorillas%20(2).JPG
Best Colours to Take
Khaki and tan are perfect colours for shorts, trousers and t-shirts. However, you need to throw in a long sleeved shirt to wear when the sun is at its hottest and which will keep you warm on the cooler evenings and mornings. When it comes to footwear, make sure you take boots and/or field shoes that are well broken in. Do not take any brand new unworn footwear with you because you might live to regret it when a blister or two break out causing very sore feet. However, a pair of flip flops is fine but you would not want to walk down a trail wearing them – just around the camp-sites in the mornings and evenings would be fine though and it will give your feet a chance to breath.
Casual & Comfortable
African safaris tend to be casual affairs so as long as you pack comfortable, easy to wear clothes and nothing too colourful or dressy, you'll be fine. Colourful clothes and this includes white, are a big no-no on safari because they will attract the attention of the wildlife for all the wrong reasons. You need to avoid black too as this attracts the heat something wicked and this includes avoiding any black bags for camera equipment because everything may just get too hot in the bag!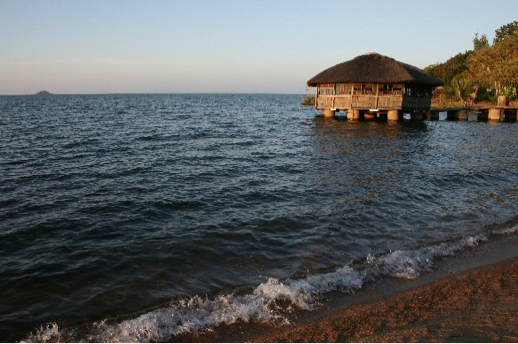 Mornings and evenings can be a chilli, so pack a fleece
Image source: https://www.africantrails.co.uk/wp-content/uploads/2008/05/senga-bay.jpg
Chilly Mornings & Evenings
Because it does get a little chilly as the sun goes down and at dawn, it's a good idea to pack a lightweight fleece too. Long sleeve shirts will keep the chill off, but a fleece will certainly help too and the same goes for taking a couple of pairs of long trousers. It's always a good idea to take a hot along with you to protect your head from the sun – a style with a wide brim is ideal.
Conclusion
Planning what clothes to take with you on safari means thinking lightweight gear and it has to be neutral colours so that you stay cool and blend in with the landscape. The thing to remember is that you'll be travelling down a lot of dusty trails which means you will get a little grubby during the day. Taking two of everything helps because you always have a change of clothing so you can rinse out the items you wore the previous day.