Home to the most legendary nature reserves and safari parks in the world, the continent of Africa is an amazing place to visit. The choice of destinations is brilliant whether you choose to go on safari to Namibia, South Africa, Kenya or Tanzania to name but four countries where you can travel on an overland adventure. African game park holidays are unlike any other trip abroad and can prove to be life-changing experiences.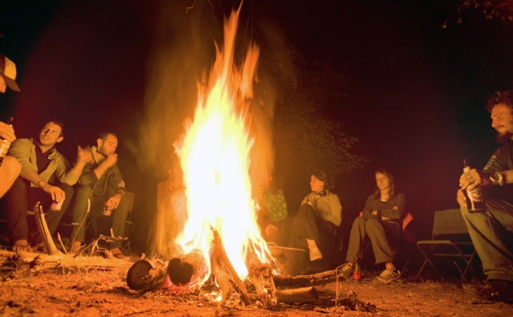 Brilliant evenings spent round a camp fire in game reserves and national parks
Image source: https://www.africantrails.co.uk/images/galleries/43/DAN_6492.JPG
Every game park on this vast continent is unique with each of the countries offering a very different safari experience because no two game reserves are alike. The most famous parks offer people the chance to view and be part of something unique whether it's camping in a remote area surrounded by elephants, hyenas and other wildlife all of which is close at hand, or for people who prefer a little more distance between the wild animals they encounter, the choice to be on a game park safari that offers a few more creature comforts is available too!
Mobile Camping Safaris are Exceptional
If you want to be right in the midst of it, a mobile camping holiday in one of Africa's game reserves and national parks could be the type of safari you've always dreamed of being a part of. However, you need to be the sort of person who likes getting "back to basics" because mobile camping really is just that, but it is one of the best ways to explore and discover this wonderful, varied continent and all it has to offer.
With this said, there are many camp sites situated game reserves and national parks which are quite luxurious these days, some even boasting affinity swimming pools which is superb for people who need to keep a few creature comforts close to hand and who like to have plush tents to sleep in at night when they're on safari.
How Long Do the Safaris Last?
Typically, game park holidays last anything from ten days upwards, depending on just how much time a person can be away and naturally their budget. However, when it comes to departure dates there's a lot of flexibility which means it's pretty easy to find a trip that fits in with your travel dates.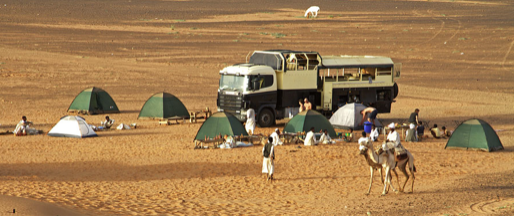 Great mobile camping in extraordinary settings!
Image source: https://www.africantrails.co.uk/images/at-6.jpg
Great Vehicles & Experienced Camp Crews
Naturally, you get to travel in great vehicles albeit they do have a lot of character about them! Camp crews are dedicated to their jobs and know just how to make a game park safari holiday one that you'll always remember as the best experience ever. Trips around game parks are always led by a guide who knows their stuff inside and out. On these journeys of discovery there's always a dedicated camp crew on hand to look after people's needs so the trip is a wonderful, seamless adventure.
Setting Up Camp in Amazing Places
If you do opt to go on a mobile camping safari, you'll be amazed at how fast the tents go up at night and how speedily they come down first thing in the morning! Camp crews are serious professionals when it comes to getting things ready for the night and then packing it all away ready to move on the next day. The camp sites are typically in some of the best settings ever whether it's by a gorgeous lake or in a spot where game and wildlife are known to be at certain times of the year.
Mobile camps also boast bush loos, bucket showers and naturally all can be described as being "en-suite"! The thing to remember is that at many sites, you'll find some inquisitive hyenas hanging around – best not to leave anything outside your tent because these curious creatures will help themselves to whatever you've got including your toothpaste!
Conclusion
Although, creature comforts can be had, many intrepid travellers prefer to go back to basics when taking part in a game park safari. However, this doesn't mean things get uncomfortable because when the camp goes up in the evening, it all comes together rather nicely. With tents in place and camp beds looking inviting as well as a warm camp fire to sit around, you suddenly feel you are part of something very special.