Africa is one of the best places in the world to go camping. With its sub-tropical climate and minimal change in the temperature and amount of light each day between the seasons, it's a great destination for campers at any time of year.
Not only is the African climate ideal for camping, taking to the trail and spending time under canvas also gives you some fantastic opportunities to experience a holiday unlike any other you're likely to have had. Heading out into the wilderness to see wildlife you won't get anywhere else in the world, spending time with people from local tribes and walk in unique landscapes from wide open plains to volcanic craters, you can spend time right in the heart of the landscape that has inspired so many to return again and again.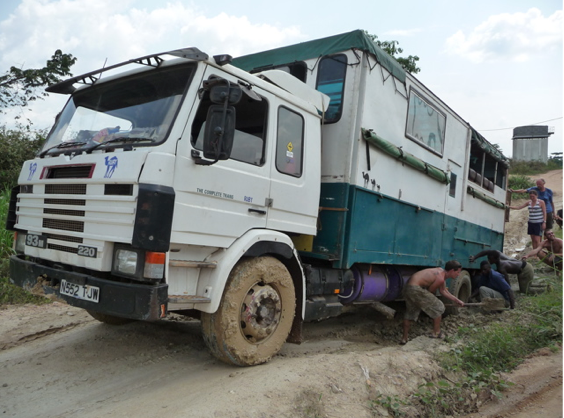 Camping in Africa means that everyone has to literally just muck in
https://www.africantrails.co.uk/wp-content/uploads/2009/03/week145.jpg
Choosing your site
The type of African holiday you want will have an impact on the campsite where you choose to base yourself. For some, the trappings of modern life are a little bit too tempting to tear themselves away from so they choose a site where they can enjoy home-cooked food, a bar and other amenities that make for a more comfortable life outdoors.
For others, the essential nature of camping is getting back to nature. When it comes to camping in Africa, there are few more spectacular places to commune with the natural surroundings than in or around some of the national parks and game reserves across the continent.
It may be possible to get some of the best of both worlds. Kembu campsite in Kenya, for example, is a working farm that also offers a chance for visitors some of the comforts of home. You can stay in a tent and still eat with the family or even get up to help with milking the cows if you choose, or take a room in one of the holiday cottages and make your expeditions out into the wilds around Lake Nakuru National Park.
City camping
Camping isn't just for the wildlife trail or the big game safaris. It's also a great value way to enjoy some of Africa's great cities while being able to retreat to the peace of outdoors and relax at the end of the day.
The Red Chilli Hideaway in Kampala, for example, is set on a large 5 acre plot and gives visitors the chance to set up camp and enjoy the pleasures of life outdoors. At the same time, you can head out into the city and see the sights or use it as a base to visit Lake Victoria or to tour around Uganda and Kenya.
Likewise, many visitors to Nairobi choose to stay at the Karen Camp lodge, either camping in the grounds or stay in the rooms located in the gardens. Close to the city but perfectly located as a starting point for some of the great Kenyan safaris, it offers the best of both worlds.
Traveling light
One of the benefits of a camping holiday in Africa is the ability to leave your own kit behind and have a fully equipped trip to the great outdoors. Safari tours have all the stuff you could ever need while on the trail and with that reduction in your baggage it allows you to stock up on souvenirs to take home to remind you of your trip.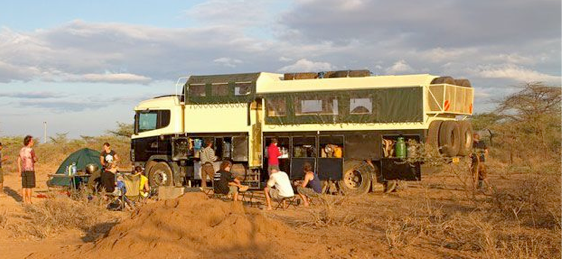 Safari camping is a well-equipped affair
Image Source: https://encrypted-tbn0.gstatic.com/images?q=tbn:ANd9GcRUi5sC-UO5pSva9t9QNGTbHPl_sGt7iSN5UESwJBcbYxO6nig8eQ
Conclusion
Camping is one of the best ways to experience the best that Africa has to offer. You can choose a relatively plush camping experience or real back-to-basics sleeping out to suit what you want to get out of your adventure.