Wondering what to take on your African safari trip? Luckily for you, we have curated a list of five must-have items to help you pack. 
Neutral clothing
Neutral clothing is an absolute must for African safaris. It will help you to blend in with the surroundings and go unnoticed by the wildlife. The problem with wearing bright clothing is that it will make it easier for the animals to spot you. If they notice you are there, they are more likely to hide out of sight, spoiling your safari.
Green or khaki is ideal for forest or savannah settings, whereas beige is better for desert areas. It is also recommended that you choose lightweight clothing that allows your skin to breath. Although cotton is always a good choice, you will find that many companies now create lightweight, moisture wicking clothing that is designed to keep the body cool in hot temperatures.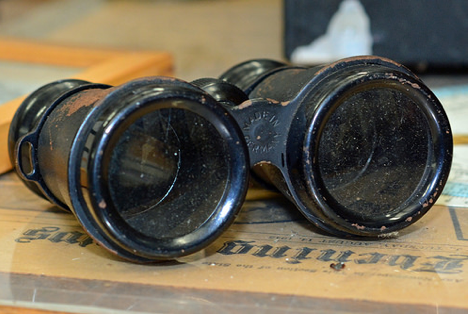 Don't forget your binoculars to see African safari animals close-up
Image source: https://farm8.staticflickr.com/7173/13570027834_8d4475f5de.jpg 
Binoculars
One of the most important items you take on your African safari will be a pair of binoculars. There is only so close you can get to the animals, so if you want a real close up view, a pair of binoculars is going to come in handy. It will also help you to spot some of the smaller creatures on your African safari tour, like birds. If you are travelling with a group, it is recommended that you invest in a pair of binoculars each, as if you have to wait your turn, you may miss your chance to see the animals.
Camera
Whilst you don't need to invest in the most expensive DSLR camera to take on your safari trip, we do recommend packing a camera, as it is likely you'll want to capture photographs of the animals and scenery to keep as mementos of your trip. If you are packing your camera, make sure that you also invest in long-life batteries and extra memory cards. You will also need a good camera bag to keep your equipment safe.
First aid kit
Although the safari tour guide will have a safari kit, it is recommended that you take your own. Some key items to put in your safari kit are plasters, hand gel and painkillers. You will also need to make sure you pack sunscreen (at least factor 50), malaria tablets and mosquito repellent. Travellers' diarrhoea is one of the most common illnesses that people suffer from when travelling through other countries, so we highly recommend that you pack anti-diarrheal tablets like Imodium.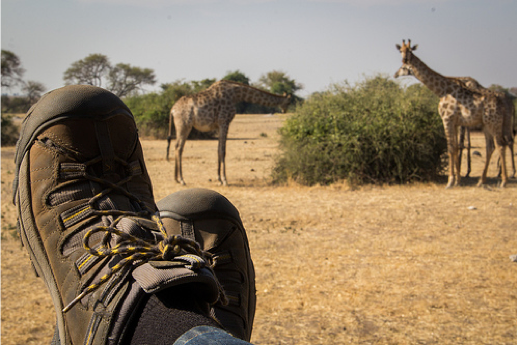 Remember, break in your boots before going on safari
Image source: https://farm9.staticflickr.com/8045/8112837909_86b0914bee.jpg
Comfortable footwear
Another essential for your African safari is comfortable footwear. If you are planning on purchasing a new pair of boots for your trip, we advise that you break them in beforehand, as to avoid blisters and discomfort. If you do end up with blisters, make sure you cover them with the plasters in your first aid kit. Never pop them as this can lead to nasty infections!
The best sort of shoes for African safaris have thick rubber soles. These will protect your feet from any thorns or sharp branches, which could cause injury to your feet if you tread on them whilst out in the African bush. When it comes to choosing footwear for your African safari, think comfort over style. You'll thank us later!
Conclusion
Although there are plenty of other things you will need to pack for your African safari, the five items featured in this post are all very important and can go along way in making your holiday even more enjoyable! 
Image credits: PMillera4 & virtualwayfarer